Altiverb 7 XL Convolution Reverb
Altiverb 7 XL Convolution Reverb
Product Description
Altiverb
Convolution reverb plug-in
Boxed Version
We will process your order as a boxed version by default, which usually ships in 1-3 business days.
Altiverb 7 is the industry standard convolution reverb plug-in. It uses top quality samples of real spaces to create reverb, ranging from Sydney Opera House to the cockpit of a Jumbo Jet. Altiverb 7 is efficient on the cpu, offers many parameters to tweak reverb, is total recall automatable, and has 64 bit support. Every month Altiverb 7 users receive new impulse responses for free.
Altiverb 7 requires the iLok 2 USB Key (the black one with the blue LED).
up to 5.1 surround input and output

up to 384 kHz sampling rates

TDM plug-in for Pro Tools 10 (and 9 and 8).
Windows
AAX Native VST RTAS

Mac OS X
AAX Native AudioUnit MAS VST RTAS TDM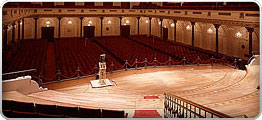 Music Spaces
The Altiverb Library of Acoustics contains the most sought after spaces for music. The main concert halls of the cities of Berlin, Los Angeles Vienna and Amsterdam for your orchestral work. Or legendary rock studios from New York or Paris. But you can also put your audio in French Cathedrals, the Gol Gumbaz of India or London's Wembley stadium.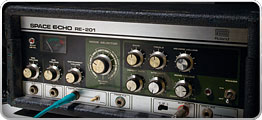 Vintage reverb gear
Altiverb contains a tremendous amount of classic reverb gear and purpose built echo chambers. You'll find all the EMT plates you want, spring reverbs, classic digital gear like the 480, 224, the AMS RMX 16 or the EMT 240. Add the Frank Sinatra and Beach Boys echo chambers and you have everything you need to recreate all those classic sounds.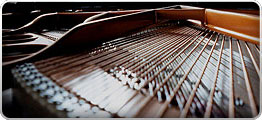 Experimental Responses
Grab any sound from your tracks or the Finder and toss it on Altiverb to use it as an impulse response. Try piano chords, breaking glass, spoken word, thunder or a drum loop. In convolution each sample of the input is replaced by the entire impulse response. So if you use a piano chord as an impulse Response, and you clap your hands into Altiverb, out comes the chord.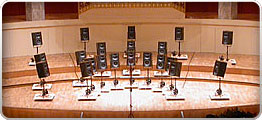 Stage Positioning
An exhaustive recording session in a Viennese concert hall gave us an algorithm that allows you to accurately place your sound anywhere on stage of all our concert halls, or in any of our other rooms. Physically correct sound placement using the Altiverb Stage Positioner creates a stunningly realistic audio panorama.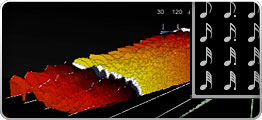 Musical gates and delays
To tie your reverb effects more to your tracks Altiverb 7 features a reverb gate that is set using note values. And it is tied to your song's tempo. Any reverb tail can be reversed and handles the same way, and Altiverb's pre-delay can also be set in this manner, so it is easy to put that slap-back delay in a musical spot.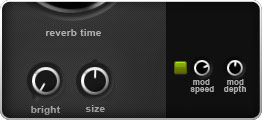 Brightness and Chaos
The Brightness parameter closely fits a classic synthetic reverb on top of the Impulse Response. This adds a particular brightness in a way EQ never can. Toss in a bit of chaotic modulation in your reverb and not every hit will sound identical in the reverb. Slightly out of tune notes will be covered up in the reverb tail by modulation.
Product Videos
Altiverb 7 guided tour
09:56
Altiverb by Audio Ease is a convolution reverb plug-in. In this movie Audio Ease guides you through the technique and common use of the Altiverb plug-in. A quick guide, must see, with lots of audio examples !
Altiverb 7 gui...

Altiverb by Audio Ease is a convolution reverb plug-in. In thi...
Product Videos
Warranty Information
See Manufacturer's Website for warranty information
Find Similar Products by Category